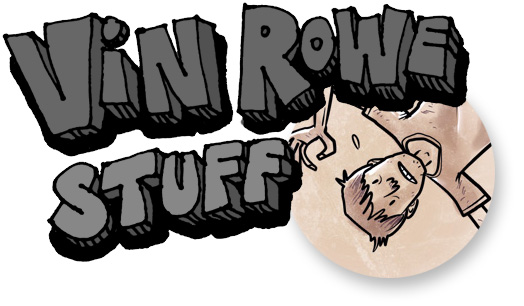 The website of Vin Rowe or Vincent Rowe or whatever my name is.



Beauty Adventure Drama
A few years ago I made a strange little book called Beauty Adventure Drama, based on Tippy the Turtle and the pirate (of Art Instruction Schools fame). I guess it's an art book, because there are no words.
>READ THE WHOLE THING HERE<

Illustration Sampler
I've done a good amount of illustration professionally, but I've done way more just for fun. Here's a little sampler, and there's a lot more
over at my blog
.
>SEE SOME OF MY PICTURES<

Free Fonts
It's fun to make fonts, because you start seeing them out in the world. Even though they aren't very good,
my fonts
have been in movies and magazines, on products in stores, on vans, etc.
>CHECK OUT MY FREE FONTS<